The Community Emergency Response Team (CERT) program educates volunteers about disaster preparedness for the hazards that may impact their area and trains them in basic disaster response skills, such as fire safety, light search and rescue, team organization, and disaster medical operations. CERT offers a consistent, nationwide approach to volunteer training and organization that professional responders can rely on during disaster situations, allowing them to focus on more complex tasks.
Image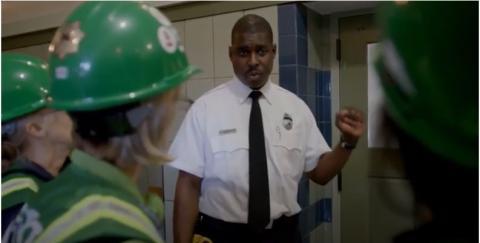 CERT Basic Training
The CERT Basic Training includes research-validated guidance for CERT programs to teach members what to do before, during, and after the hazards their communities may face. The materials in the training include:
Download the CERT Basic Training Materials
Drills and Exercises
Drills are excellent opportunities for CERT programs to practice, assess and improve emergency response plans and on-the-ground operations while engaging their volunteers and refreshing the concepts and skills learned in CERT training.
These exercises were developed according to national guidance and principles outlined by the Homeland Security Exercise and Evaluation Program. It is important that CERT programs tailor their exercises to reflect realistic events that may impact their community to practice skills they need to test or practice most.
The CERT Liability Guide is offered for general informational purposes only, and is intended to educate CERT program managers, volunteers, sponsoring agencies, and legal advisors about liability and risk management.
CERT History
The CERT concept was developed and implemented by the Los Angeles City Fire Department in 1985. The Whittier Narrows earthquake in 1987 underscored the area-wide threat of a major disaster in California. Further, it confirmed the need for training civilians to meet their immediate needs.
CERT became a national program in 1993. There are now CERT programs in all 50 states, including many tribal nations and U.S. territories. Each is unique to its community and all are essential to building a Culture of Preparedness in the United States. There are over 2,700 local CERT programs nationwide and more than 600,000 people have trained since CERT became a national program.