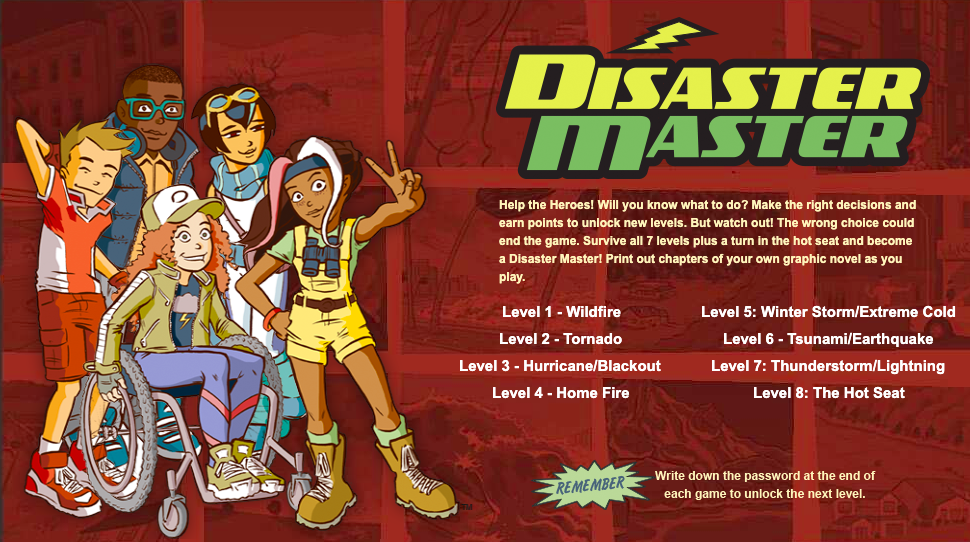 Disaster Master Game
Help the team! Will you know what to do? Make the right decisions and earn points to unlock new levels. But watch out! The wrong choice could end the game. Make it through all 7 levels plus a turn in the hot seat and become a Disaster Master! Print out chapters of your own graphic novel as you play.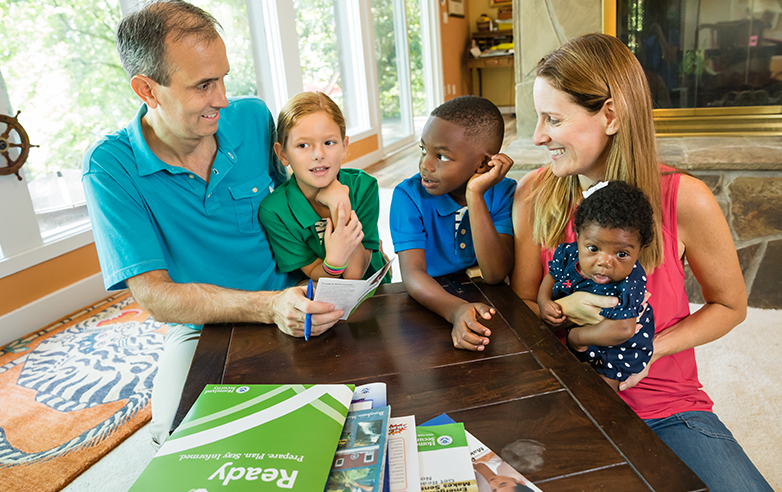 Make a Plan
Make a plan today. Your family may not be together if a disaster strikes, so it is important to know which types of disasters could affect your area. Know how you'll contact one another and reconnect if separated. Establish a family meeting place that's familiar and easy to find. Don't forget to consider specific needs in your household. Then, practice your plan.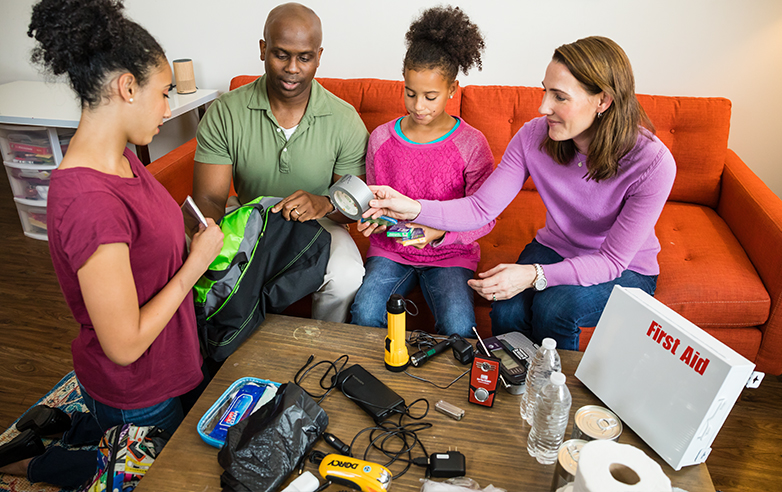 Build a Kit
How would you find out whether it was safe to play outside? Not from your TV or computer! Being prepared means having your own food, water, and other supplies to last for at least three days, and possibly longer if you are in a remote or hard-to-reach area.
Remember that your kit will depend on your own needs. Once you take a look at the basic items, consider what unique needs your family might have, such as supplies for pets or seniors.
Learn More about How to Stay Prepared
Meet Pedro
Prepare with Pedro
Disaster activity book and stories
Get Started
Build A Kit
Use these checklists to learn what you need
Learn More
Know the Facts
What hazards could affect you?