Disasters can leave children and teens feeling frightened, confused and insecure. Their responses can be quite varied. It's important to not only recognize these reactions, but also help children cope with their emotions.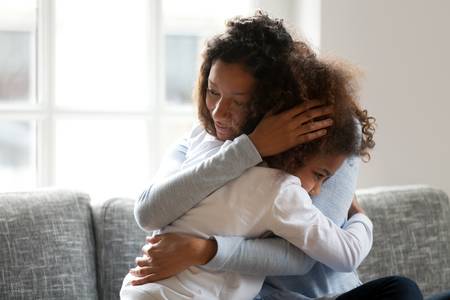 Risk Factors
For many kids, reactions to disasters are short-term. But some children can be at risk for more long-term psychological distress. Three risk factors for this longer-lasting response are:
Direct exposure to the disaster such as being evacuated, observing injuries of others, or experiencing injury.
Loss/grief relating to the death or serious injury of family or friends.
Ongoing stress from secondary effects, such as temporary housing, loss of social networks, loss of personal property, or parent's unemployment.