Drug Overdoses
Poisonings from Household Chemicals
Know how to Respond
Did you know you risk being poisoned at home from everyday items around your house? From cleaning supplies to medications, it's important to know how to use, store, and respond to prevent serious injury or death.
Drug Overdoses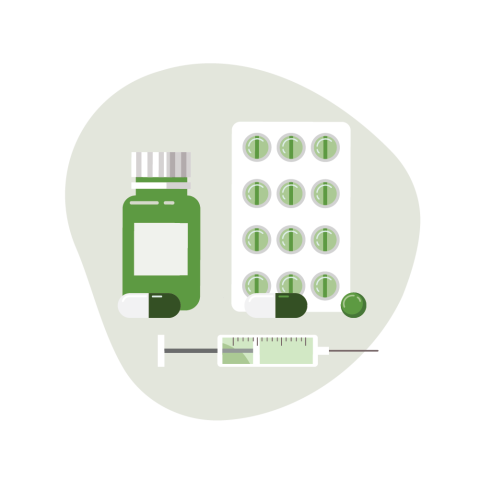 Overdose deaths involving opioids, including prescription opioids, heroin, and synthetic opioids (like fentanyl), have increased by more than eight times since 1999. The death rates are rising; up 31% from 2019 to 2020. Overdoses, including those involving opioids, killed more than 105,400 people in 2022, and over 75% of those deaths involved synthetic opioids. (CDC)
Overdose deaths may be prevented by having the right items on hand and knowing what to do if you think someone has overdosed.
First, consider getting help if your drug use is due to an addiction.

You can call the free, confidential Substance Abuse and Mental Health Services Administration (SAMHSA) National Helpline at any time. This service provides referrals to local treatment facilities, support groups, and community-based organizations. You can also visit the SAMHSA online treatment locator, or send your zip code via text message to 435748 (HELP4U) to find help near you. Message and data rates may apply. Reply HELP to reach an information specialist.

Second: make sure you let someone you trust know when you're using drugs. You can plan to have them contact you at certain times to make sure you're okay.
Third, if you are taking narcotics for medical conditions, make sure you follow the instructions exactly. Keep all medications in a safe place where they cannot be access without your knowledge and out of the reach of children.
Finally, keep an overdose kit nearby. This is important whether you are using drugs – including prescription opioids – or taking illegal narcotics. The kit should include Naloxone (Narcan®), a life-saving medication can reverse an overdose from opioids — including heroin, fentanyl, and prescription opioid medications — when given in time.

Naloxone is easy to use and small to carry. Naloxone won't harm someone if they're overdosing on drugs other than opioids, so it's always best to use it if you think someone is overdosing. Talk to a pharmacist or your healthcare provider to learn when and how to use Naloxone.

Naloxone is available in all 50 states. If you have been prescribed high-dose opioids, talk to your doctor about co-prescribing naloxone. However, in most states, you can get naloxone at your local pharmacy without a prescription.You can also get naloxone from community-based naloxone programs and most syringe services programs.
Poisonings from Household Chemicals
From cleaning supplies, vitamins and medications, there are poisoning risks throughout your home. Children are especially at risk, so it's important to make sure they cannot reach dangerous items. Never leave young children alone. Always keep children where you can always see them, even when you go to answer the door or telephone.
Take these steps to keep yourself and your family safe and visit Household Chemical Emergencies | Ready.gov to learn more:
Medications: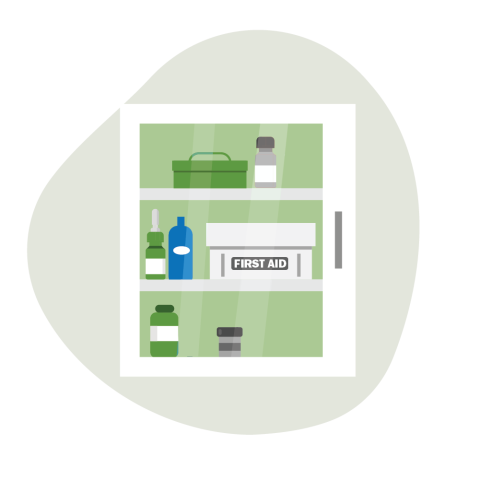 Keep ALL medications – including vitamins and dietary supplements – in locked cabinets and out of sight where children cannot reach them.
Keep medicine out of purses or backpacks where children may find it.
Never share prescription medicines.
Keep medicines in their original containers, properly labeled and stored appropriately.
If you are taking more than one drug at a time, check with your health care provider, pharmacist, or call the toll-free Poison Help line (1-800-222-1222), which connects you to your local poison center, to find out more about possible drug interactions.

Chemicals and household products: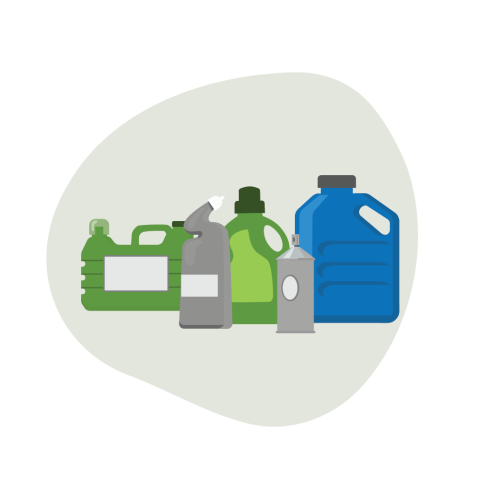 Always store chemicals in their original containers.
Never mix household or chemical products together. Doing so can create a dangerous gas.

Bleach is especially toxic: do not mix bleach with anything but water.

Keep chemical products including laundry detergent in its original container.
Keep all chemicals, household cleaners and potentially poisonous substances in locked cabinets and out of sight where children cannot reach them.
Safety latches on drawers or cabinets, and child resistant caps on bottles are helpful in keeping poisons out of the hands of children.
Keep small batteries away from children.

Coin lithium batteries, or button batteries, are small silver-colored discs that power everything from toys and electronics to watches and musical greeting cards and more. If swallowed or placed in the nose or ears, button batteries can cause serious injury or death.
Know how to Respond
For a suspected drug overdose, call 911 and administer Naloxone right away. Try to keep the person awake and breathing and lay the person on their side to prevent choking. Stay with the person until emergency assistance arrives. It's important to understand that most states have laws that may protect a person who is overdosing or the person who called for help from legal trouble.
If you suspect a poisoning from other substances including household chemicals and over the counter medications, contact the free, expert, confidential National Poison Control Center at (800) 222-1222 right away. Add the number to your cell phone contacts. The line is open 24 hours a day, seven days a week. Help is also available online through the center's webPOISONCONTROL® site.