Emergencies and disasters can be scary, but there are ways to help you stay safe before, during, and even after a disaster. Here, you can play games to become a Disaster Master and learn how to build an emergency kit. You will meet our friend Pedro the Penguin, who will teach you all about staying safe. You will even be able to make your own emergency plan with your family.
Image
Games. Play games to Practice preparing for a disaster!
Image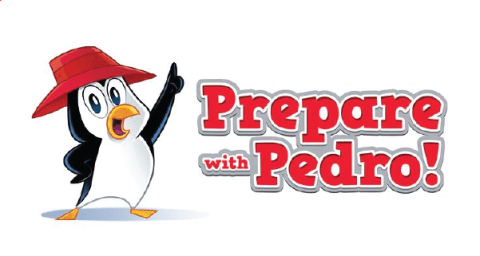 Prepare with Pedro! Visit with Pedro and friends and learn how to prepare for a disaster.
More for Kids
Image
Talk it Through!
If a disaster happens, knowing who to call and where to meet is an important part of emergency planning for you and your family. Use this page to write down all of your family contact information and keep a copy with you wherever you go. Start here.
Image
Build a Kit!
When making an emergency kit, it's important to know what your family already has and what you still need. Sit down with your family and use this checklist to decide what else you need to make sure you and your family are prepared for any emergency. Create my list.