Social Media Graphics
Social Media Messages
The "It's Not Luck" campaign contains safety and preparedness messages you can share on your social media channels. You can either copy these messages directly or customize them to reach your audience.
To be used throughout March, in association with St. Patrick's Day, the campaign asserts that no one should rely on luck when it comes to being prepared for disasters and emergencies. Don't leave disaster prep to chance.
The first steps to being prepared:
Image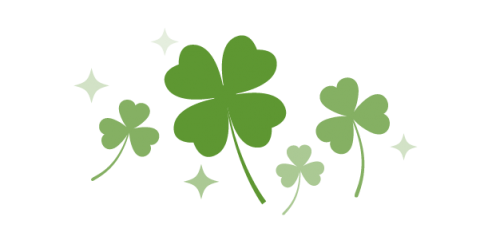 Social Media Graphics
Help spread the word, "It's Not Luck!" The Ready Campaign has graphics that you can use to encourage others to prepare for disasters and emergencies.
Each of these graphics combine disaster preparedness tips, with more traditional St. Patrick's Day related messages. So, you can customize these items throughout March.
Hashtags & Emojis
#ItsNotLuck
#BeReady
Feel free to add some fun emojis, like a shamrock, on your mobile phone keyboard to your social messages.
Social Media Messages
#ItsNotLuck being prepared for springtime weather. When thunder roars, bring your pets indoors! Always bring pets indoors at the first sign or warning of a storm or disaster.
Don't leave pet preparedness to Chance. Have your pet microchipped. Make sure to keep your address and phone number up-to-date and include contact information for an emergency contact outside of your immediate area.
Lucky is counting on you to fetch him. Have a picture of you and your pet together. If you become separated from your pet during an emergency, a picture of you and your pet together will help you document ownership and allow others to assist you in identifying your pet.
A pet preparedness kit can be Lucky's lucky charm! Just as you do with your family's emergency supply kit, have a basics for survival kit for your pet that includes a collar with ID tag, a harness or leash, food, water, medicine, grooming supplies, first aid kit, sanitation needs, traveling bag, crate or sturdy carrier, ideally one for each pet, and other familiar items.
For each petal on the shamrock that brings a wish your way – good preparedness and Irish blessings for today and every day.
Take care of your little leprechauns and plan for your pet's preparedness too!
There will be zero lucks given today – get prepared!
Is your go bag ready to sham-rock and roll in case of a disaster?
When the luck of the Irish isn't with you, make sure you have insurance instead.
Keep green in your pocket this St. Patrick's Day and always have extra cash in case of emergency.
Pour yourself a pint of preparedness this St. Patrick's Day and visit Ready.gov/plan to update your emergency plan.